Kim Kardashian West is taking make-up advertising to the next level. The reality TV star posed naked to endorse her KKW Beauty products on Instagram.
Kim went topless to advertise her latest collection of beauty products. She lied naked on the bed covering her nipples with her fingertips and a blue satin sheet covering her privates and let her head hand at the edge of the bed looking straight at the camera to show off her new eyeshadow.
The Keeping Up With the Kardashian star captioned the photo, "A little silver eye this morning."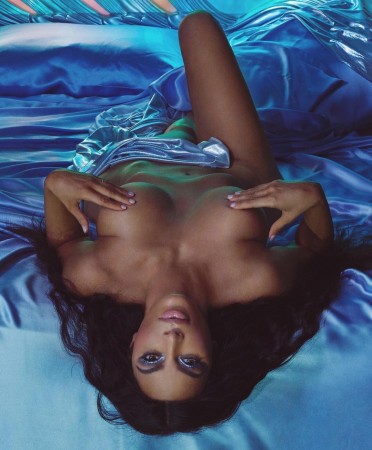 Although her Kim's family and friends loved the photo, a lot of her fans did not like her posing this manner. While Khloe Kardashian commented, "Stunning!!!!!", other people had a lot of negative vibes.
One Instagram user wrote, "Is this a picture you want your children to be able to see? I think you should get your priorities right, and get a REAL JOB and act like a mother."
@kkwbeauty by David LaChapelle! A New collection featuring 7 Pressed & Loose Powder Pigments, all in bright & jewel-toned shades!!!!! I'm wearing the purple shadow and blue pigment! Available this Friday 10.19 at 12PM PST

A post shared by Kim Kardashian West (@kimkardashian) on
"You have 3 kids grow up," said one internet user, and another wrote, "Imagine ur kids looking at this 10 years later."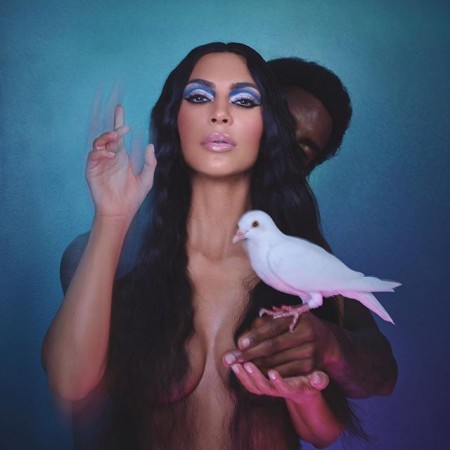 A few hours later Kim posted another picture in which she's wearing a silver skimpy dress while a nude man is on his knees, holding a mirror up to her face.